John adopted Pawpaw from Muttville Senior Dog Rescue, California, when the pup was 11 years old. The two immediately became best friends, and they soon formed a family.
John has had 12 other pups throughout his life, and Pawpaw is his perfect senior companion. Confined to a wheelchair, John has ALS which is a degenerative disease that worsens over time, so he fully appreciates every single moment he spends with Pawpaw.
But John's health has continued to go downhill over the years, so he knows future planning is crucial. That's why he knows he has to help Pawpaw find a new home once he passes away, something John knows may happen soon.
John enlisted the help of Muttville again to make this happen. He does not want Pawpaw to end up in a local shelter, where he may have trouble getting adopted due to his age and might be put down. Worst still, Pawpaw could end up homeless.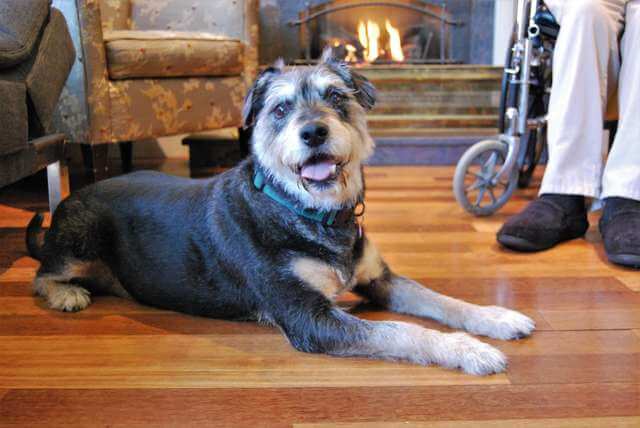 It's sad to think that Pawpaw could lose his incredible home and loving Dad at any time, but with Muttville looking out for him and John's smart end-of-life planning, he'll hopefully be able to find a loving home again shortly after.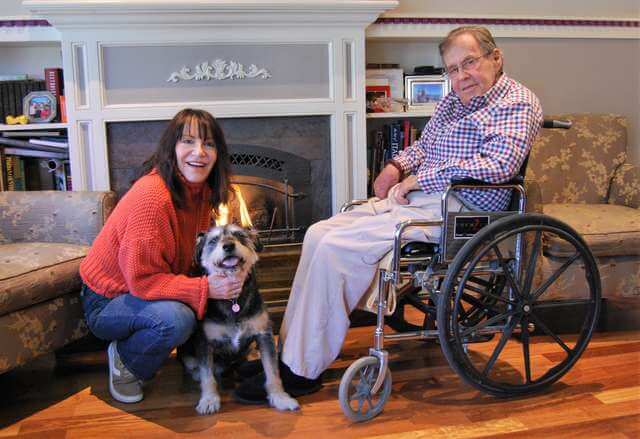 That's what Muttville rescue specializes in. It helps senior citizens find senior pups to spend their days with.
Pawpaw is very easygoing, which will likely allow him to easily find a good home anywhere. He'd do well with a family or single individual, and he likes to be playful and be active. Of course, he also enjoys cuddling and sleeping with his loved ones indoors, too.
John's last wish is that Pawpaw will go to a loving home, and he wants to know where Pawpaw will wind up after he passes away. If you'd like to adopt Pawpaw when the time comes, contact Muttville here.
Images & Feature Image Source: Muttville Senior Dog Rescue